Motorcycle Accident Attorney in Sioux Falls
Injured in a motorcycle accident in South Dakota? Call now!
The news is often riddled with stories of negligent drivers who turned into the paths of motorcyclists, or who changed lanes into a motorcycle that the driver did not see. Sadly, 98% of all motorcycle accidents result in an injury to the rider, nearly half of which are extremely severe or life-threatening. If you or a loved one was in a serious motorcycle accident, the Even Law Firm offers the experienced representation to help you make a full financial recovery.
Why choose our motorcycle accident lawyer?
More than 30 years of legal experience
Millions of dollars won for our clients
One-on-one service each client
100% focus on personal injury cases
While there are some accidents that are caused by adverse weather conditions, the vast majority of these kinds of accidents involve negligent drivers. If you have been injured in an accident due to a negligent driver then you may be able to file a lawsuit and claim money damages for your injuries. Discover what your legal options are today.
Contact a Top-Rated South Dakota Personal Injury Lawyer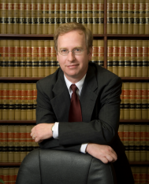 If you have been injured in a motorcycle accident due to the negligence of another then you will greatly benefit from the legal assistance of a Sioux Falls personal injury attorney from Even Law Firm. Attorney Even has been representing injured victims in Sioux Falls, South Dakota for years with a tremendous history of success and many satisfied clients. Additionally, he has recovered millions in damages for hundreds of his clients throughout his practice.
Whether you need to go after a careless driver, negligent parts maker, or any other person or company, we offer the trial-tested advocacy you need and deserve. Don't hesitate to see what our proven Sioux Falls motorcycle accident attorney can achieve for you.
Pursue your right to financial recovery! Give us a call today for a free consultation.